Venues
Host the Perfect Phoenix Event
With 50,000 square feet of meeting space, Hilton Phoenix Resort at the Peak provides versatile venues for corporate or social events. Choose from a unique collection of flexible spaces, including three stunning ballrooms ranging from 3,500 to 9,800 square feet. Designed with chic decor, our meeting rooms are equipped with audiovisual equipment and high-speed wireless Internet. The outdoor event facilities blend elegance and rustic allure with spectacular Sonoran Desert views.
Capacity Chart & Floor Plan | Fact Sheet | Banquet Menus
Take a Virtual Tour and Step Inside Our Resort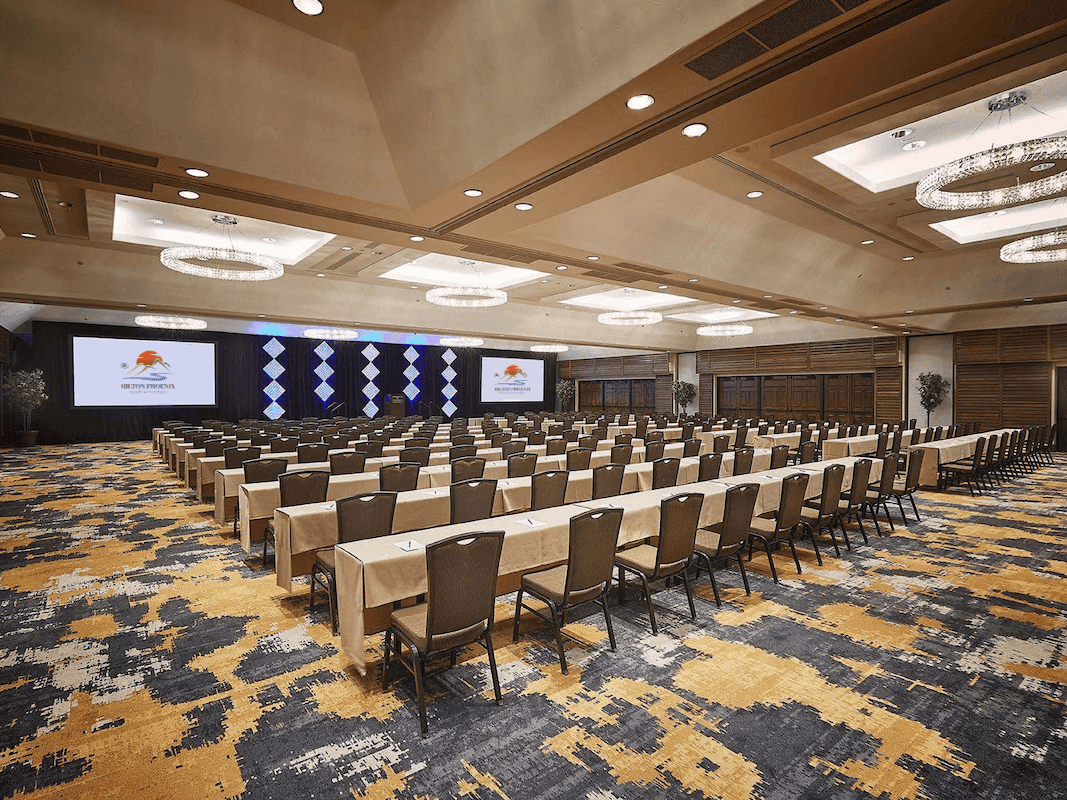 Meeting Venues
Hilton Phoenix Resort at the Peak is the ideal location to host your next large or small corporate meeting. Learn More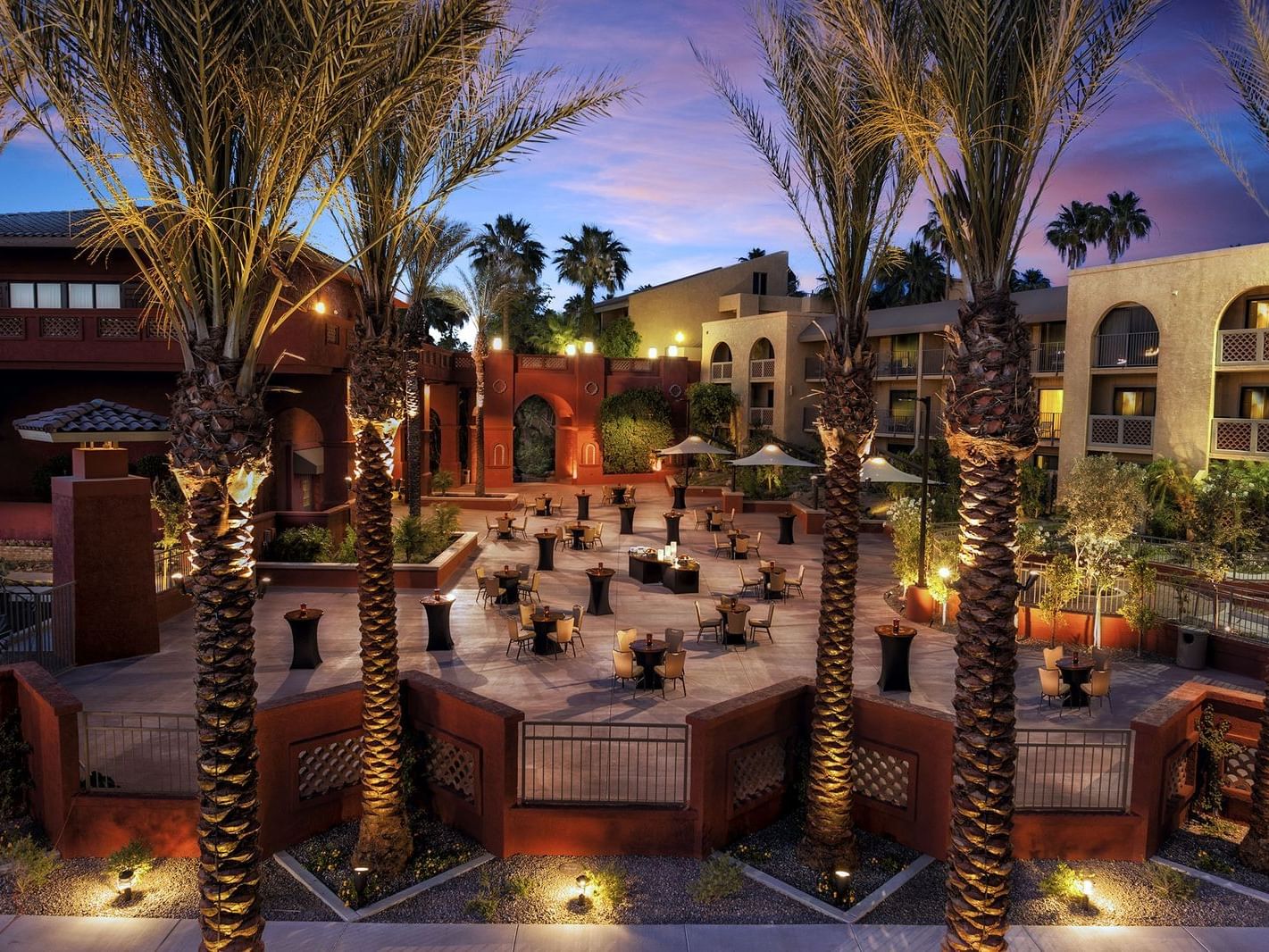 Anasazi Courtyard
The exquisite Anasazi Courtyard features stunning views of the Phoenix North Mountains. The expansive 8,000 square feet of space accommodates up to an 800 person reception.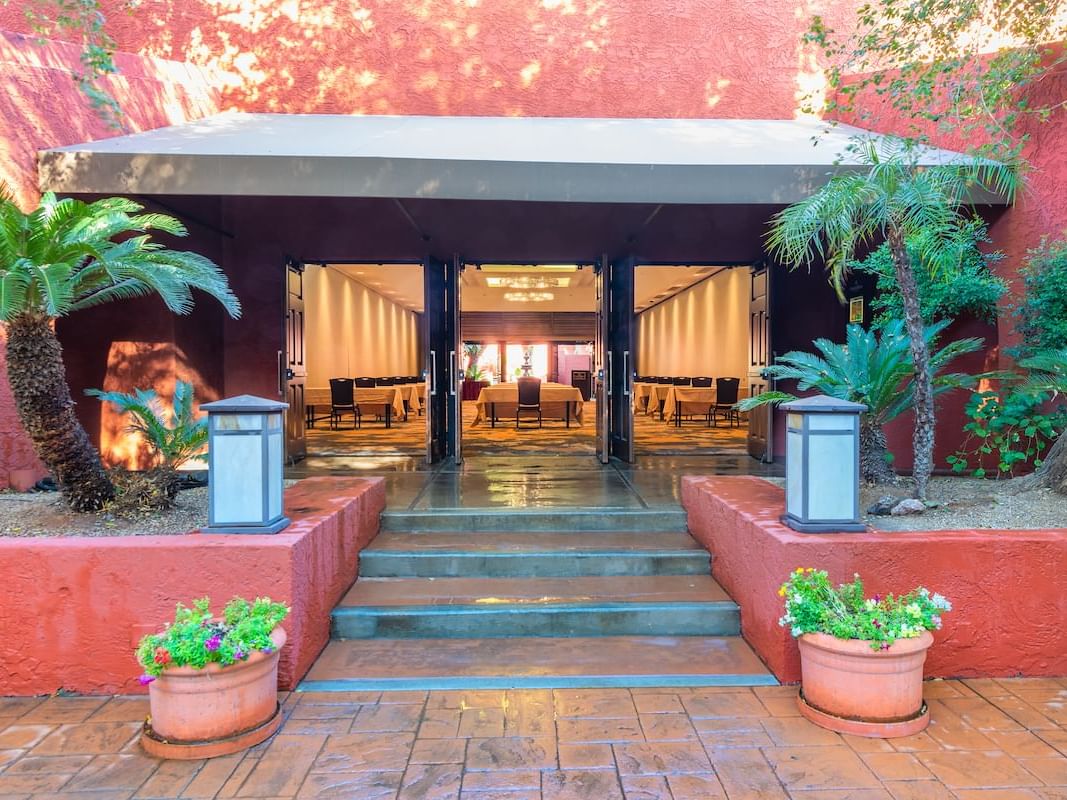 North Gardens and Fountain Terrace
Offering more than 2,000 square feet of space, the secluded North Gardens and Fountain Terrace feature expertly landscaped grounds, elegant fountains and an ideal locale for an intimate outdoor ceremony.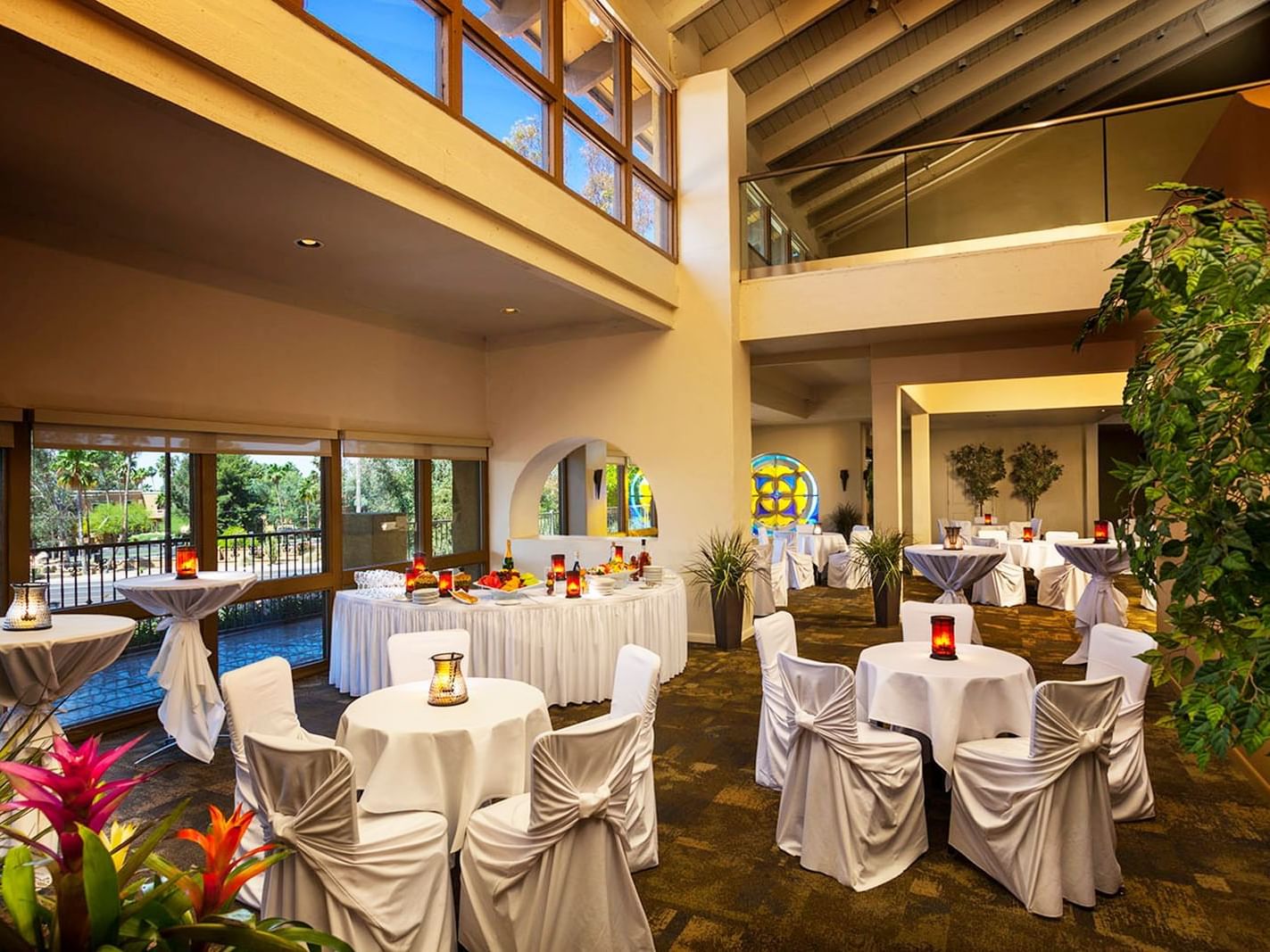 Palacio
The multi-level, vaulted Palacio offers several options for intimate events in a secluded location.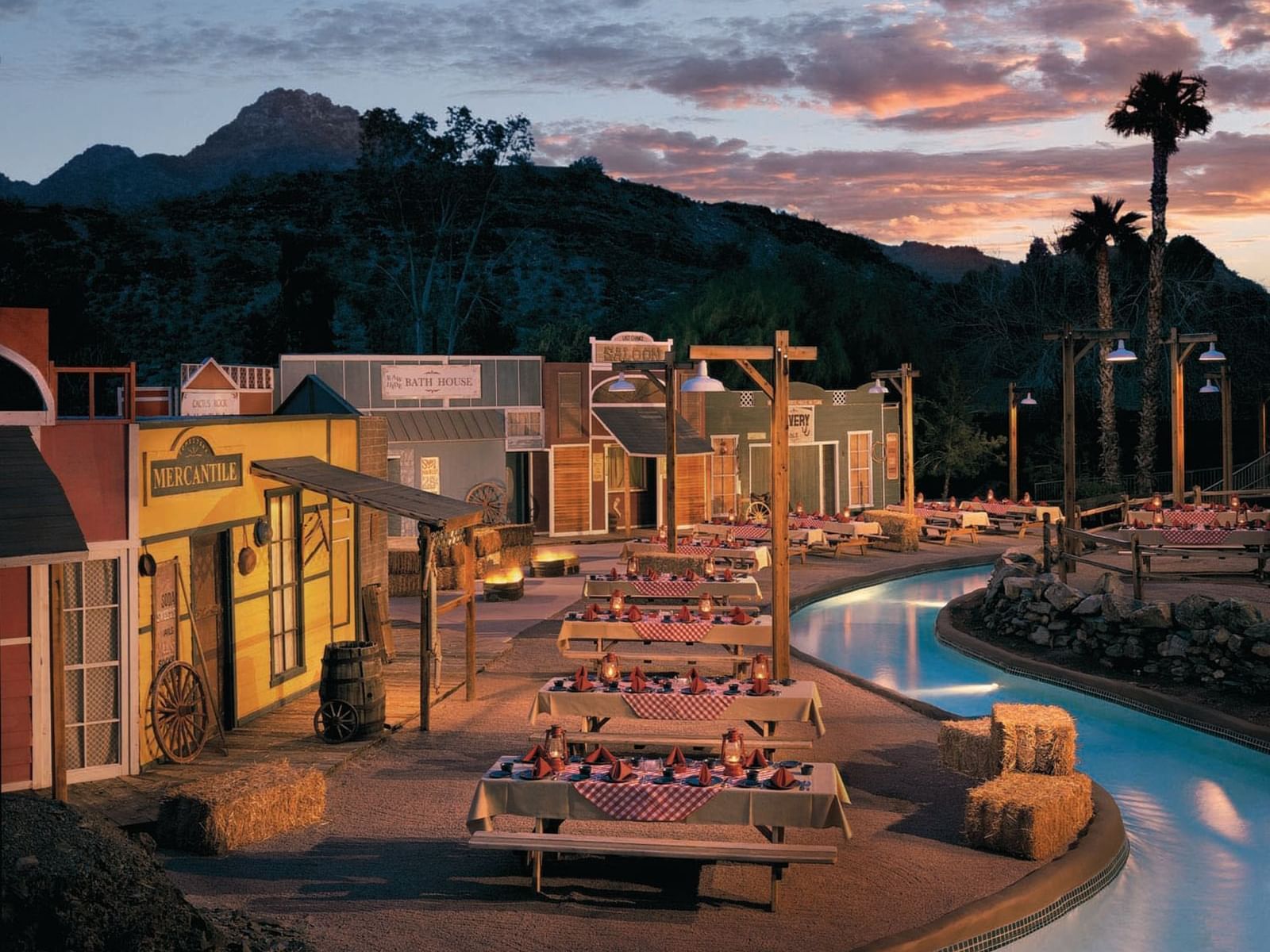 Tombstone
Set against the Phoenix North Mountains as a backdrop, the western - themed Tombstone sets the scene for a lively, outdoor event. Featuring 4,000 square feet of event space, the spacious location is perfect for large themed dinner parties or teambuilding events.